Loving Your Pets
Like Our Own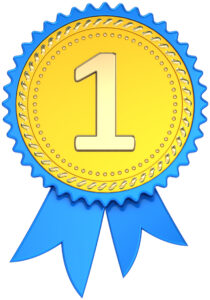 Loving Your Pets
Like Our Own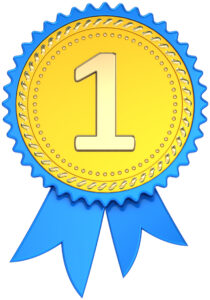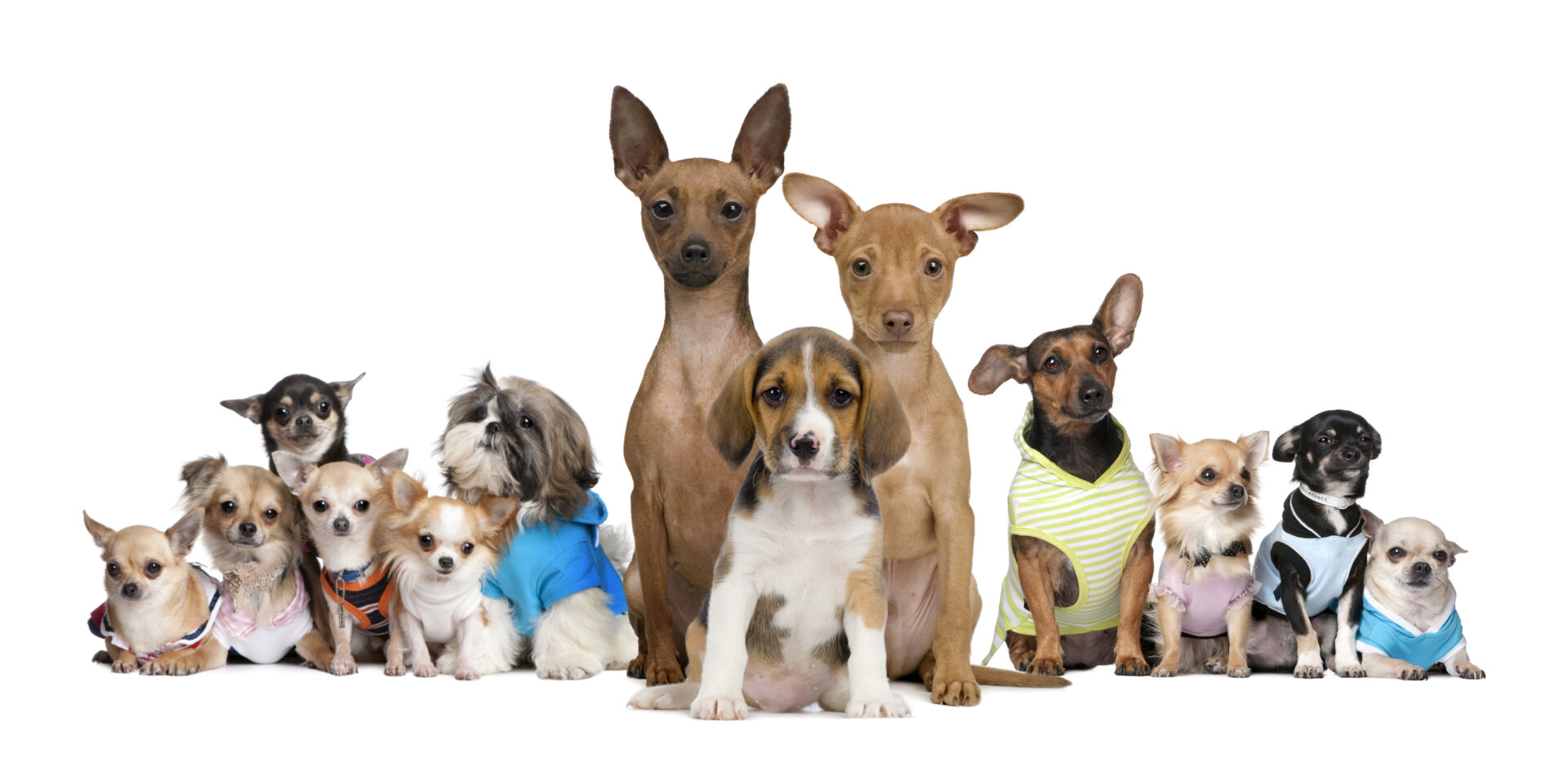 Loving Your Pets
Like Our Own
Loving
Your Pets
Like Our Own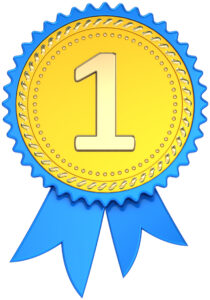 Camp Cooper: Your Pup's home away from home
If you are anything like us, we aren't comfortable going somewhere unless we know our dog is well taken care of, and hopefully in a home where she gets lots of attention. Pet sitters don't replace Mom or Dad, but we always give your pet extra loving while you are away. Al & Barbara Pet Sitting was honored to receive the 2018 "Best of Indio Award" in the Pet Sitting/Boarding category by the Indio Award Program.
We specialize in sitting smaller pups, under 40 pounds. Many of our clients schedule visits that last three to four weeks - some visits are only a day or two. We require a "meet n greet" prior to scheduling and are not able to accommodate daycare request.
To love and treasure each and every pet in our care as if they were our own, because they all become part of our family.
The Couple Behind the Business
"We have always had dogs and cats throughout our marriage, but never considered we would have so much fun with a pet sitting business in our later careers." Al is a retired remodeling contractor, and recipient of "The Pasadena Beautiful Award." In Big Bear, his company remodeled cabins and houses, and was the contractor for Phase 1 of the Big Bear World Mark time share. Barbara's career was advertising and publishing, where she worked for "House & Garden Magazine" as well as several trade titles. Prior to moving to the Coachella Valley, she owned and published Big Bear Magazine for more than a decade.
Living in the mountains, and parenting three animal-loving kids, there was always a great story, and a dog or cat that became our pet.
Bridgette
Such a sweet terrier mix, that our eldest Julie discovered needing a forever home at a neighbor's home. Timing was right, so to be sure we would take in another dog, Bridgette came with a bow to Al for Father's Day.
Sam
Was our black kitty in Big Bear, selected by Amanda. In fact, the moment she laid eyes on Sam, she knew he was the one she wanted. Sam became a long-time family pet, occasionally bringing us "treats and gifts" from fields around our home.
Bugle
Our beautiful Boxer, was another favorite rescue. Bugle, an abused dog, came to our house daily, for food and treatment of his wounds. He had no license or name tag, but wandered freely around the area we lived. We sent a note around his neck, which read: "I visit the Scharnhorsts often...what is my name?" The response came back "Bugle." Little by little, Al nursed him back to good health, and also gained his trust and confidence. When we moved to Pasadena, it's not hard to guess who jumped in the car with us. Bugle lived a long and pampered life under our care.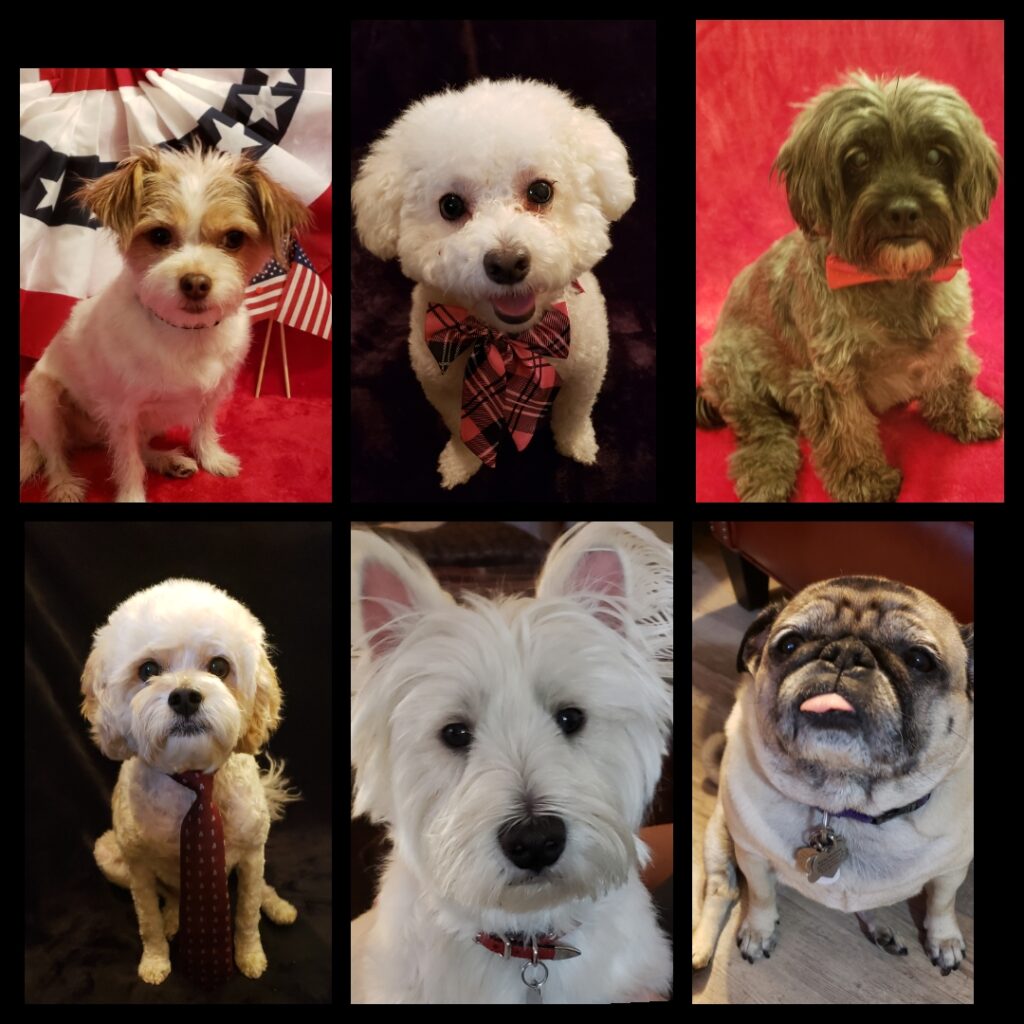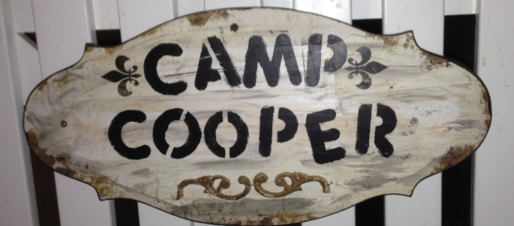 After nearly 20 years in Big Bear, we moved to the Coachella Valley in 2005. Always entrepreneurs, and seeing a need for in-home pet care, Al & Barbara Pet Sitting, aka Camp Cooper, seemed like a natural path for us. We have never looked back, and still totally enjoy our pet sitting business and fun connection we have with the pets in our care.
Dog and cat owners and lovers our entire lives led us to start our professional pet sitting business when we moved to the Coachella Valley. We've now been active in-home pet sitters for nearly two decades, and cared for hundreds of dogs throughout the years.
The name Camp Cooper honors our desert rescue Cooper, who passed away in early 2017. Originally Cooper (named for Alice Cooper,) was to join our son Chad, in Big Bear. However, Cooper didn't adjust well to the colder climate, so he moved back to the desert where he enjoyed a happy, warmer lifestyle under our care. We also updated his namesake from "Alice" to "Anderson Cooper," which we believed was far more fitting and politically correct for our desert rescue.
We watch your pets when it is not convenient for owners to take them on their journey. We see your dog in our home, from several days to several weeks. We occasionally see your pup for day care as well. We believe in-home care is far superior to kenneling, and know your pup feels the same way. At Camp Cooper, we are able to give your pet the personal attention they miss when Mom and Dad are away.
Our regular clients come primarily from Indio, LaQuinta, Palm Desert and Indian Wells. Located directly off the 10 freeway, we also accommodate those that may be heading for Joshua Tree or one of our local timeshares or music venues that do not accept pets.
When possible, we encourage a "Meet n Greet" for owners and pups prior to scheduling. This gives your dog an opportunity to meet our Sophie, and owners the opportunity to meet us and evaluate our home and procedures. A "Meet n Greet" ensures a good fit for us all.
We consider ourselves "Fort Knox" when it comes to safety. Our yard is fenced and gated. We also have a double gated interior system, that ensures no pets can get to the front door area – no pets escape under our watch.
Our home has primarily hard surfaces for easy and regular cleaning. We also have a doggy door that enters a double-fenced dog run, which is cleaned & hosed daily.
We ask that you keep a current shot record on file with Camp Cooper. Dogs are required to be current on their rabies vaccinations. We recommend DAPP & Bordetella, but you & your vet have the final determination for your pet.
We live in an earthquake-prone country. Because of this, we always keep extra water, kibble, and basic first aid treatment supplies on hand.
We take our business very seriously, and consider dog and cat sitting our profession. Your dog will be well supervised with lots of attention. We will do everything we can to make your fur baby as comfortable and happy as possible in their home away from home!
Are You Ready to Go to Camp Cooper?
Give us a call or email today!!